Keep your tenants, employees and customers safe and healthy
At D&P Professional Cleaning Services Inc., we take commercial cleaning seriously. We understand the importance of a clean and safe working environment for businesses of all kinds in Tampa, FL. That's why we provide environmentally safe cleaning solutions to make sure your tenants, employees, visitors, and customers are always healthy while on your premises. Our commercial services are tailored to fit your specific needs, whether you need a one-time deep clean or regular janitorial services. From retail shops to commercial buildings and hotels, we've got you covered. Trust us to give you a spotless workspace that you and your clients will love.
Safer and healthier environment for your business
At D&P Professional Cleaning Services Inc., we understand the importance of providing a clean and healthy environment for both your customers and employees. Our team of expert cleaners are equipped with the latest technology and industry-standard cleaning solutions to ensure that your workspace is not only spotless but also germ-free. We take pride in offering a comprehensive approach to commercial cleaning services that is tailored to meet the needs of your business. Our team is reliable and efficient, working around your schedule to minimize disruptions.
Our Commercial Cleaning Services
Office cleaning service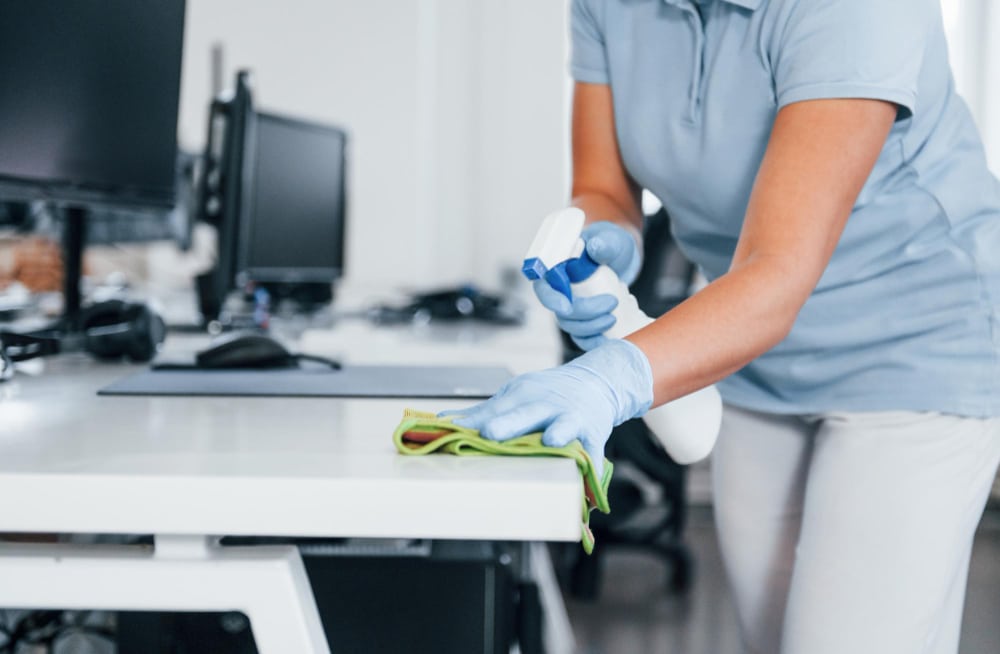 We take pride in providing exceptional office cleaning services to businesses in Tampa, FL. Our team of experienced professionals is equipped with the necessary tools and skills to ensure that your office space is left spotless and sanitary. We understand that maintaining a clean work environment is crucial for the health and productivity of your employees, which is why we go above and beyond to meet and exceed your expectations. From dusting and vacuuming to disinfecting and trash removal, our comprehensive cleaning services are tailored to meet the unique needs of your business. Let us help you create a clean and healthy work environment that fosters success.
Janitorial services in Tampa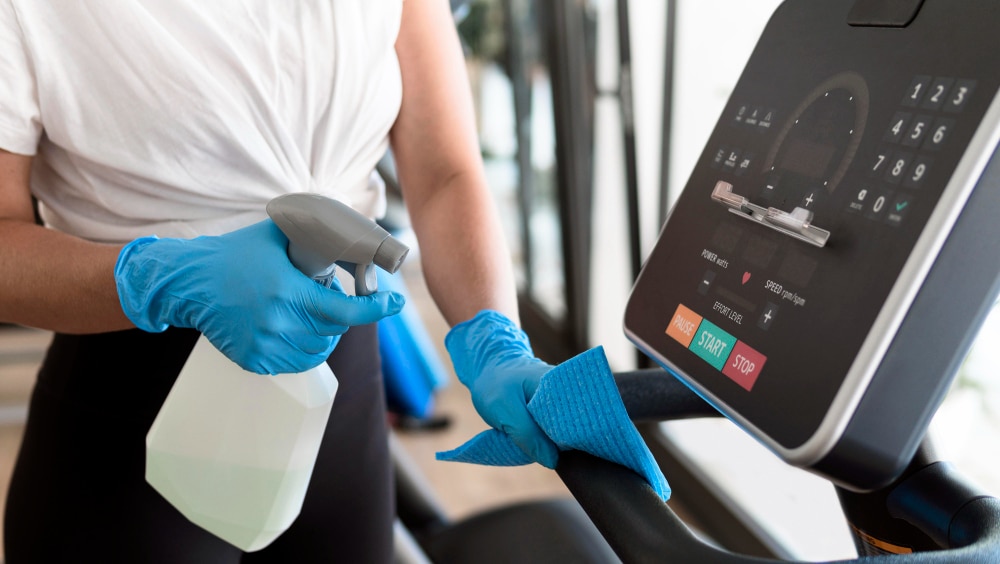 Are you tired of coming into work every morning to a messy and unorganized office space? Look no further than D&P Professional Cleaning Services Inc. for all your janitorial needs. With years of experience, our team of dedicated professionals will leave your space looking spotless and smelling fresh. From floor cleaning to bathroom sanitation, we offer a variety of services to fit your specific needs. Trust us to provide a clean and inviting atmosphere for your employees and clients alike. Contact us today to schedule your first appointment and see the difference a clean workspace can make.
Commercial carpet cleaning services
For businesses, first impressions are everything. That's why having a clean and presentable workspace is essential. However, keeping carpets clean can be an arduous and time-consuming task. That's why D&P Professional Cleaning Services Inc. offers reliable commercial carpet cleaning services. With years of experience and top-of-the-line equipment, our expert cleaners will leave your carpets looking brand new. Our goal is to provide you with a stress-free experience that allows you to focus on what matters most: running your business. Let us take care of the carpets, so you can take care of your business.
Facilities cleaning services
At D&P Professional Cleaning Services Inc., we take pride in our range of facilities cleaning services that cater to a diverse range of businesses, including hotels and commercial buildings. Our team of skilled professionals possesses extensive industry knowledge and expertise, enabling us to provide top-notch cleaning services that meet the highest standards of our clients. We understand that a clean working environment is essential for the success of any business and can impact employee productivity and customer satisfaction. Therefore, we employ the most effective cleaning practices and techniques to ensure that your premises are consistently spotless and well-maintained, leaving you with peace of mind and time to focus on your core business operations.